Reply
Topic Options
Mark Topic as New

Mark Topic as Read

Float this Topic to the Top

Bookmark

Subscribe
Highlighted
Contributor
Posts: 15
My Device: BlackBerry PlayBook
My Carrier: AT&T
Download files from external server and store to PlayBook
Options
Mark as New

Bookmark

Subscribe

Email to a Friend
‎10-09-2012 10:34 AM
I have an app with many thousands of support files, each an HTML file that is loaded in the various screens of the application. There are so many support files that the RDK.SF file (a file created during the app signing process and that lists all files that are part of an application) becomes too large and causes the signing process to fail (I've filed a bug on this, and I'm told that this is an issue RIM is aware of).
So, instead of packaging all of my support files inside the app, I'd like the app to download the files onto the PlayBook into the root directory of my app the first time the app runs.
In WebWorks/HTML5, how do I store a downloaded file to the PlayBook? I already know how to get the contents of a remote file, but how can I save that content into a new HTML (or whatever) file and store it in the root directory of the app?
Message 1 of 3
(2,390 Views)
BlackBerry Development Advisor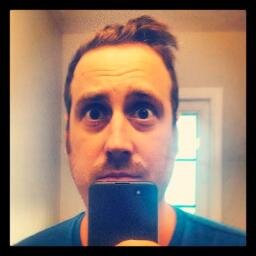 Posts: 769
My Device: All
My Carrier: N/A
Re: Download files from external server and store to PlayBook
Options
Mark as New

Bookmark

Subscribe

Email to a Friend
‎10-09-2012 11:46 AM
Message 2 of 3
(2,384 Views)
New Developer
Posts: 3
My Device: Playbook 16GB
My Carrier: verizon
Re: Download files from external server and store to PlayBook
Options
Mark as New

Bookmark

Subscribe

Email to a Friend
‎10-09-2012 06:41 PM
You should actually be able to use the FileTransfer API. While it doesnt show that the PB is supported. It actually should be. I think the documentation is a little off in that respect. As just below the compadiblity chart, it metnions playbook not needing permissions. Anyway: check out https://developer.blackberry.com/html5/apis/blackberry.io.filetransfer.html i added some relevent code below (Also Note you'll probably need to use the HTML File/FileSystem API as well)
<script type="text/javascript">

function downloadSuccess(result) {
  alert("Download was successful");
  console.log("isFile: " + result.isFile);
  console.log("isDirectory: " + result.isDirectory);
  console.log("name: " + result.name);
  console.log("fullPath: " + result.fullPath);
}

function downloadError(result) {
  alert("Download failed");
  console.log("Error code: " + result.code);
  console.log("Source: " + result.source);
  console.log("Target: " + result.target);
  console.log("HTTP status: " + result.http_status);
}

function fileDownload() {
  try {
    blackberry.io.filetransfer.download("http://www.blackberry.com/download", "/accounts/1000/shared/camera/image_123.jpg", downloadSuccess, downloadError);
  } catch(e) {
    alert("Exception in fileDownload: " + e);
  }
}

</script>
Message 3 of 3
(2,365 Views)