Reply
Topic Options
Mark Topic as New

Mark Topic as Read

Float this Topic to the Top

Bookmark

Subscribe
New Contributor
Posts: 7
My Device: Storm 9530
My Carrier: Digicel
Options
Mark as New

Bookmark

Subscribe

Email to a Friend
‎09-23-2012 05:21 PM
I am currently trying to determine which blackberry.system properties are enable on my BB5 device? I located on BlackBerry site (https://developer.blackberry.com/html5/apis/blackberry.system.html#.get) sample html snippet that I used to query the system properties. I used the sample provided but once the page is load it results in an "Not Found Request URL: http://localhost:8472/blackberry/system/get " error 404.
Can you explain what I am doing wrong?
Below is the html I am using on my BB5 ..
<html>
<head>
<script type="text/javascript">
function getData(){
var req = new XMLHttpRequest();
req.open('GET', "http://localhost:8472/blackberry/system/get", true);
req.onreadystatechange = function(){document.getElementById("mySystemDiv").innerHTML=req.responseText;};
req.send(null);
}
</script>
</head>
<body>
<input type="button" onclick="getData();" value="Populate - System"/>
<div id="mySystemDiv">
</div>
</body>
</html>
Message 1 of 2
(1,925 Views)
BlackBerry Development Advisor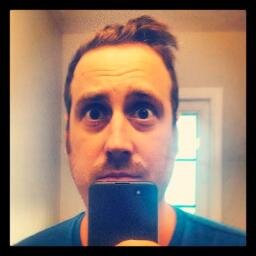 Posts: 769
My Device: All
My Carrier: N/A
Re: querying BB5 properties
Options
Mark as New

Bookmark

Subscribe

Email to a Friend
‎09-25-2012 08:37 AM
Hello,
Just to make sure we're starting off on the same page here, make sure your config.xml includes the feature element
<feature id="blackberry.system" />
Next, I would try this approach instead the URI way, and access the object
var bbObject = blackberry.system;

/* bbObject should contain
   .hasCapability
   .hasDataCoverage
   .hasPermission

... and so on
*/
Message 2 of 2
(1,875 Views)