Reply
Topic Options
Mark Topic as New

Mark Topic as Read

Float this Topic to the Top

Bookmark

Subscribe
Developer
Posts: 158
My Device: 9700 | 9900 | PlayBook | Dev Alpha
My Carrier: Many :)
window.openDatabse and the elusive SECURITY_ERR: DOM Exception 18 {SOLVED}
Options
Mark as New

Bookmark

Subscribe

Email to a Friend
‎11-04-2012 01:04 PM
Hi, all. If you're developing an os6 app that uses the sqlLite database functionality, you *may* have run into a problem.
On OS6 *simulators* the behavior is either a white jvm exception screen or possibly the app hanging up or the simulator crashing.
On OS6 *devices* and in the JavaScript try/catch block you should have surrounded your openDatabase() call with, you will see the DOM Exception 18 popup. Depending on your app, the device may crash the thread or it may just hang for a second then continue.
If you see either of these problems with database files when targeting OS6, you should insert a microSD card into your device or simulator.
Here's the rellivant documentation:
You access the database usingwindow.openDatabase()method. If the database with the given name doesn't already exist whenopenDatabase()is called, the browser creates it.

To create a database on a device, the device must have an microSD card mounted and available. When you create a database, the browser creates a database for an application in a domain-specific subfolder on the device SDCard.

(from) http://docs.blackberry.com/en/developers/deliverables/18446/Database_1201928_11.jsp#Database_Methods...

Hope that helps!
- - - - - - - - - -

Message 1 of 2
(2,570 Views)
BlackBerry Development Advisor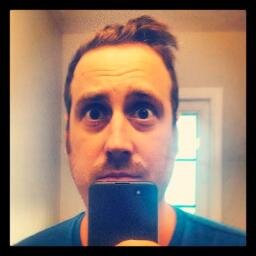 Posts: 769
My Device: All
My Carrier: N/A
Re: window.openDatabse and the elusive SECURITY_ERR: DOM Exception 18 {SOLVED}
Options
Mark as New

Bookmark

Subscribe

Email to a Friend
‎11-05-2012 08:54 AM
Message 2 of 2
(2,546 Views)